The Missional Ideology of Photoshop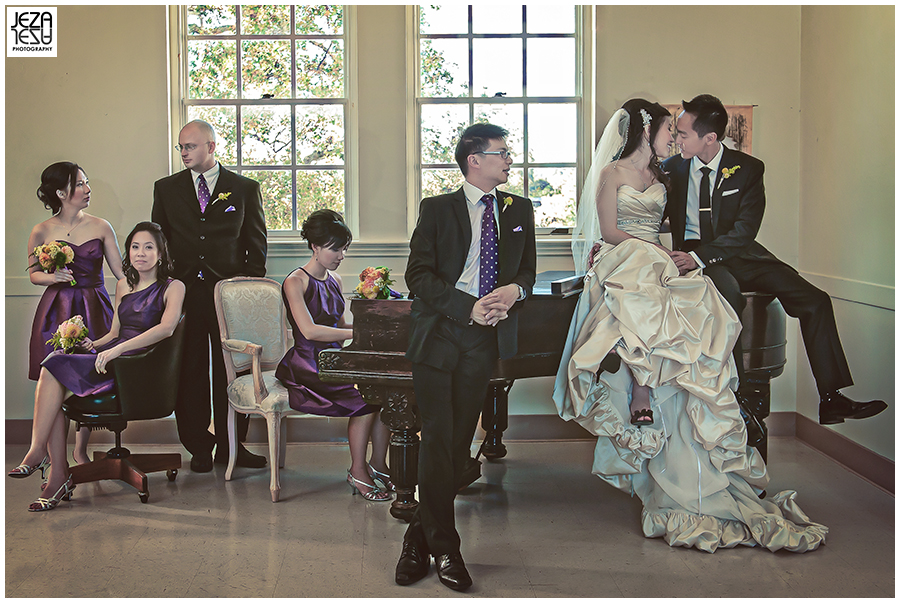 Mike Cosper, Pastor of Worship and Arts at Sojourn Community Church, wrote poignantly about the Satanic Ideology of Photoshop:
Our only hope for [our children]—and for ourselves—is to catch a vision and hunger for something greater, for our imaginations to be captured by a bigger hope and a better promise. Rather than hoping for agelessness and resisting the marks of time on our faces and bodies, we can hope for resurrection and trust in one who raises the dead. Rather than conforming to the fickle standards of beauty, we can worship the God who knew us before we were born, made us fearfully and wonderfully, and called us "good." Then, when we see the Photoshopped and retouched icons around us, we can respond with a resounding, "Get thee behind me."
This is a sensitive topic for Christians.
"The Satanic Ideology Behind Photoshop."
That title attracts readers. It draws the attention of Christians and non Christians alike. And I say sensitive because I know numerous wedding photographers who are faithful believers of Jesus Christ.
I wholeheartedly appreciate the heart of Mike Cosper's message. The assault on our contentment from spotless, blemishless-Photoshoped images is a tell-tale sign that we have yearned for the new creation on the wrong side of eternity. We need to rest and find contentment and hope in Christ alone. Yes. Amen to that.
Yet the message portrayed by Cosper seems also to imply that all who use Photoshop have a Satantic ideology of beauty and contentment. The article reads as if the only ideology that could drive a Photoshop user is that of discontented, unreasonable satanism. Such an implication is disproportioned, neglecting the current struggles of faithful, content Christian Photoshop-ers.
Is it not possible to Photoshop to the glory of God?
Not every edit
What of the Christian photographer who labors in every photo-shoot to share the gospel with his clients? How about the photographer who works during the week by capturing "sexy" images for a large photography studio, yet faithful attends an Acts 29 church on Sundays? What about the photo editor who uses photographic software (Photoshop or not) to fix and enhances the pictures—knowingly yearning for all things made new?
Is there not a fundamental difference between (1) editing to remove every human blemish and make her look all perfect, and (2) editing to reveal & enunciate the greatness of the glory of God in His creation?
Certainly, Photoshop in and of itself is not satanic.
The ideology behind the person behind computer screen could be evil. The editor and his heart…he could be discontented with the beauty-less-ness of this world. But not always; not every photo. Surely, some photos are so devoid of the subject's own scars and blemishes that it is altered extravagantly. Yet not every edit has behind it an evil heart.
Who can discern the heart behind every edit? Is it possible to be a photographer/photo editor and still be a Christian? Yes, I think so. I know so. Because I personally know photographers who are genuine disciples of Jesus Christ. They do exist–-in Louisville, in Boston, in San Francisco, and Los Angeles, and New York, and even Toronto. They are wedding photographers that I call friends, brothers and sisters in Christ. They are faithful Christians, committed to local churches, striving to be a godly testimony in their workplace and in their Photoshoping.  Some are even seminary students and pastors who work bi-vocationally as photographers, trying to live as salt and light in a fallen world, evangelizing and discipling through their "worldly" vocation.
Photoshop reveals an ideology of longing—the yearning of the human heart for heaven on earth. Agreeably, this is "[s]omething made flawless with human hands or something ageless and unaffected by the Fall. Something that, this side of Eden and apart from the Resurrection, will never be."  Yet this ideology is a medium by which the gospel can be proclaimed, where Christians can give reason for their hope, an apologetic to reveal the cosmic and personal effects of our Messiah-King's reign.
Beautiful because of the Beautiful One
How then could our brothers and sisters in this profession faithfully live out their faith? As Romans 11:36 puts it: "For from Him and through Him and to Him are all things. To Him be the glory forever. Amen." Could it be possible to Photoshop for the glory of God?
In a vocation and industry that is generally and largely bent towards idolatry and discontentment, how can our Christian photographers serve their clients as to the Lord? In what ways can they extol the beauty of God's good creation (as imperfect as it is), and at the same time be content while editing photos?
In order to win over those in the "image" industry for Christ, we need missionaries who work in that world. This may be an idolatrous environment, a hostile studio where physical beauty is idolized onto the throne of Maybelline and Nikon. And still it is a world where those behind and those in front of the lens need Christ. A world of "outsiders" who need to hear about the love of a Savior who died for their idolatry.
Images Made to Image
Was it not Paul himself who ministered to such a people? Did the Apostle not say, "I have become all things to all people, that by all means I might save some. I do it all for the sake of the gospel, that I may share with them in its blessings" (1 Corinthians 9:22-23 ESV).
Rather then call an entire photographic industry Satanic in its roots, let's transform it into something else. Something Photoshoped from a transformed heart; someone redeemed and made beautiful because of the Beautiful One. Saints in Christ who are photographers and photo editors, makeup artists and (super)models, clients and ad executives. People made in the image of God who faithfully witness about the Image of the Invisible God. 
This should be our missional ideology of Photoshop.
-
[Photo: JeZa Photography]